We're located at:

                        6 Felix Avenue




Frenchville, ME 



  United States
Trailside Vacation Rental

Four-Season rental providing a home away from home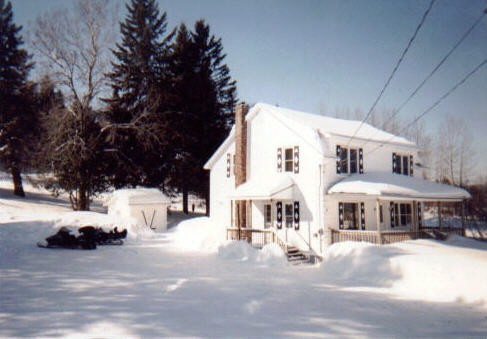 Snowmobile Trails in our area

Click on Thumbnail image


If the directions are not clear, feel free to drop us line and we will be happy to give you more specific directions.
Driving from the South

1. Take I-95 North to the Houlton/Presque Isle Exit #302 (old #62) This is the last exit in Maine.

2. Turn left off from exit onto US Route 1

3. Follow US Route 1 to Caribou

4. Go approximately 3 miles beyond the Caribou Motor Inn.

5. Turn left at the traffic light onto Route 161. Follow Route 161 through downtown Caribou. Follow the signs to         Fort Kent.

6. Continue on Route 161 for approximately 27 miles to Route 162.

7. Follow Route 162 through Sinclair, St. Agatha to Frenchville

8. Take a left onto US Route 1

9. Go approximately 1 mile, Felix Avenue is on the left.

Find us on your GPS at:

N   47 deg    16 min  46 sec

W  068 deg  23 min  26 sec


ATV Trails in our area

Click on Thumbnail image